2007 Neighborhood Chipping Program
In 2007, the Neighborhood Chipping Program was expanded to include the entire Community of Big Bear Lake. It is estimated that over 1,009 tons of woody biomass from overgrown vegetation, dead branches stems and limbs and small trees trunks were collected curbside. Since 2006, a total of 1,059 acres on private properties have conducted some type of fuel reduction to help reduce the risk of fire to their neighborhood.
Over 2,153 homes have been protected by conducting fuel reduction. The estimated value of property protected is $968,850,000.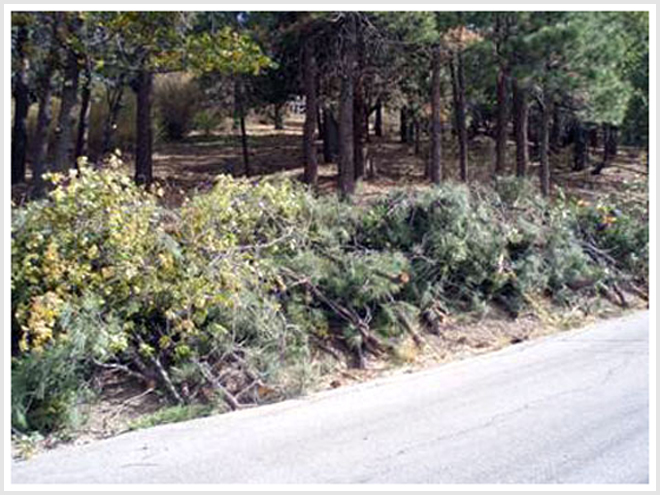 Creating a more fire resistant Urban Forest Environment: Creating a more Fire Resistant Urban Forest involves limbing up, thinning out, and trimming back trees and shrubs. In this way when fire embers/brands are deposited on the forest floor, the flame lengths are shorter, typically 1 to 3 feet. The fire will burn with low intensity, allowing a greater probability that the trees and plant structure will survive after the fire. Notice in this photo that all the trees' lower branches are off the ground.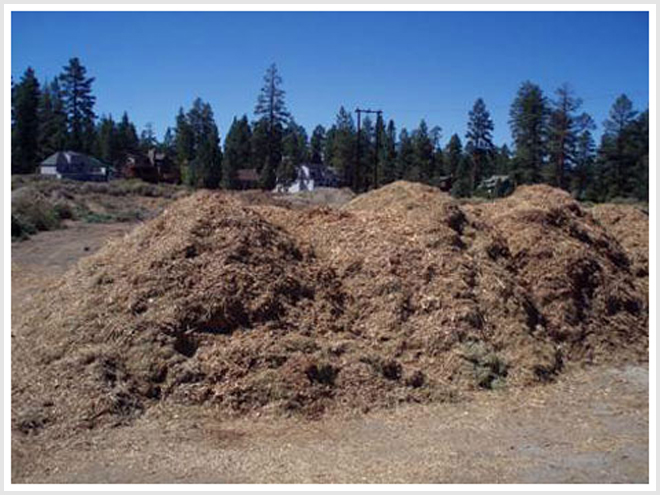 These pictures depict the quantity of woody biomass collected during the 2007 neighborhood chipping program.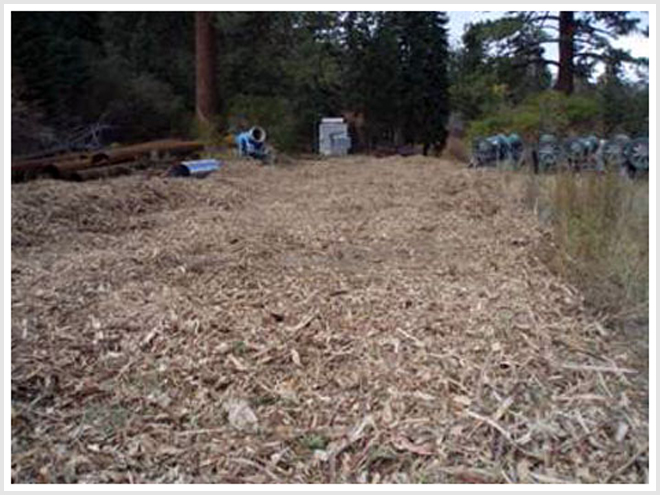 Reusing wood chips: Finding a convenient, cost effective reuse of the woody biomass... Graciously, Big Bear Mountain Ski resorts accepted over 300 tons of material to spread for erosion control and ground cover as part of a pilot program to study the reuse of wood chips instead of straw. The wood chips were spread on private property at Bear Mountain Ski Resort.